Accepting Clients for February and March
Turn What You Know, Love And Do
Into A Profitable Online Course Or Program…
…Even If You Feel Tech Challenged Or Have No Idea Where To Start
Are you a coach, consultant, or educator who wants to make money selling their knowledge through online courses or memberships, but you're tearing your hair out learning all the tech, patching together 101 different platforms and strategies, and letting overwhelm delay your launch?
The good news? You don't need to be a technology expert or a graphic designer to create, sell, and deliver amazing online educational products that impact the lives of your learners.
As an instructional designer and Ontraport Certified Expert, I would love to help you save you time, money and aggravation by helping you put it all together, while making sure that your course is designed with adult learners in mind.
Let me officially introduce myself… I'm Isabelle, an instructional designer, learning technologies & systems implementer, and Ontraport Certified Expert. I love helping my clients by developing materials for online courses and memberships, designing marketing materials for launches, and implementing funnels to deliver free and paid digital offers.
As an entrepreneur since age 9 (that's not a typo!) with a deep passion for lifelong learning, I love helping coaches, consultants, and educators who want to teach their passion to others. It makes me smile knowing that my clients are making a difference in the lives of their clients. I love witnessing the joy my clients experience when they figure out they can deliver online training without the tech headaches, and do it successfully!
Over the past four years, I've worked with several coaches and consultants to help them launch their online courses and membership programs. I've already gone through the trial and error of testing out most of the options out there for selling and delivering online educational products.
Many of my clients have been frustrated by the need to patch together multiple software to their businesses work the way they wanted.
And while it worked for some time, most of my clients quickly outgrew these Frankenstein systems, leaving them back at square one needing to find additional tools to meet their growing needs that would also work with the current tools and software they were using.
In the spring of 2019, I had deadlines looming, from setting up a conference registration page to adding courses to our LMS to updating my current website after my administrative assistant left. I learned of Isabelle through a reliable online networking group, reached out, and couldn't be happier with her level of service. Isabelle is calm, efficient, fair, and able to find solutions that work. She has become a valuable part of my team, and I am confident that she'll deliver what I need, on time, on budget, and correctly.
What I love most Isabelle about her is that she's always one step ahead of me with what needs to be completed so we stay on track with our busy schedule. She has created many checks and balances in the business so that nothing ever falls through the cracks.
She's helped me with multiple launches, each more successful than the last. I can definitely attribute increased revenue in my business since bringing her on board because everything is done in a timely and professional manner. I can't imagine what my business would look like without Isabelle as part of the team.
I needed someone with astute knowledge of setting up a course from beginning to end in my LMS. Isabelle came through with flying colors. She's highly effective in creating automations, and she's excellent in all technological areas and an avid learner who is willing to go above and beyond to make sure that my courses are ready to launch.
She is an excellent communicator, is available to answer any and all questions, and works with me on ongoing strategy for future e-courses. Isabelle is highly professional as well as warm and caring. I could not be happier to have found Isabelle and highly recommend her services.
As an instructional designer and Ontraport Certified Expert, I can help you turn your expertise into a profitable online course or membership program!
I understand the marketing and the instructional parts of creating, selling, and delivering online education products.
I have dedicated my work and education to understanding how adults learn most effectively and how to deliver instruction and training in an online environment.
My academic background in instructional design, paired with the four years of experience helping small business owners launch and sell their online programs has given me a unique, yet important perspective in the world of digital education products like online courses and membership programs.
A Personalized Journey to Meet Your Business Needs & Goals
The first step is the needs assessment so I can get more information about your business, your needs, and your goals for your project.
Once I have a clear understanding of your goals for the project, I'll develop a customized plan so you know exactly what you'll get and how long everything will take.
As soon as you've approved the project plan, we'll dive right into mapping out your workflows and automations so that we can replicate these processes.
Next, we'll dive right into developing the content, including the instructional content and the marketing materials for your launch.
During this phase, we will implement the plans, workflows, and content we've created until this point. This is when you'll start seeing the project come to life!
Before you launch, there are a few steps you need to take, like testing, pre-launch checklists, and setting up the backend for best tracking of leads. We'll take care of that during this phase.
This is the FUN part! Now that all the pre-launch parts are ready to go, we'll launch! This includes active campaign monitoring, traffic management, split testing, and email support.
After the launch, we'll evaluate the results from your launch and promotion. We will also make any improvements and revisions to the project to improve results next time.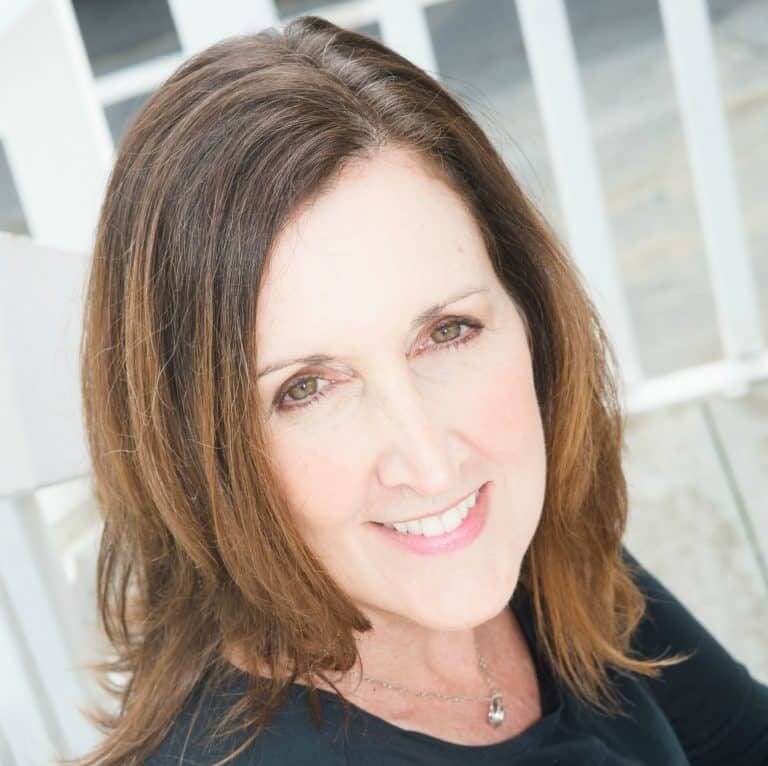 When I found Isabelle, I struck gold! She is instrumental in the management of my membership site, customer service, online community support and much more.
Isabelle always goes above and beyond and she exceeds my expectations with each and every project. I love how detail oriented she is, and she treats your business as if it were her own.
I feel so happy and lucky to have met Isabelle. Launching a new health coaching business is overwhelming and tech is not my strength. I was spending hours and hours trying to accomplish tech tasks. Isabelle created new systems to help me be more efficient and organized. She was very patient and answered all of my questions and went above and beyond to explain and teach me everything she put into place. Isabelle is really smart and capable and always polite, professional and kind.
Working with Isabelle was easy and enjoyable! She is organized, efficient, and her communication skills are excellent. I always knew where we were at with the project and what Isabelle needed from me. If you are looking for someone AMAZING to help you with the tech setup of your online courses or membership, I highly recommend Isabelle. I will definitely be working with her again!
If you want to be confident that you have a system to sell and deliver your online course or membership, that works on autopilot, is scalable, and can be maintained properly, let's get started!
If you want to be confident that you have a system to sell and deliver your online course or membership, that works on autopilot, is scalable, and can be maintained properly, let's get started!
Ontraport Quickstart
All the templates and training you need to get started yourself
Templates to get you going

Self-paced training videos for implementation
5-Step Success Framework
Avoid getting in tech weeds with this done-for-you option
$
1297
one time / payment plan
Templates to get you going

Self-paced training videos for implementation

30 days of email support (post-project)

Done-for-you tech implementation

BONUS: Organize & streamline your backend

BONUS: 1-hr instructional content consultation

BONUS: 1-hr training for you and/or your team